WHY JOIN EXHIBIT
Why you should Join Event
'
The India International Garment Fair (IIGF) is a superb platform for those involved in the apparel and accessory industry. This event provides foreign business owners with an opportunity to network with Indian manufacturers and suppliers, and import the latest Indian designs.
Learn more
India Expo Centre,
Greater Noida, India
Location
Buyers
Registration
Join us for our biggest event of the year and explore the wide range of men's, women's, and kid's wear and accessories made in India.
Register Now
Sourcing Consultants
Registration
We invite you and your sourcing team to network with the overseas buyers and apparel manufacturers.
Register Now
Exhibitors
Registration
Get an opportunity to look at quality Apparel/Accessories designs from all across India at one place
Register Now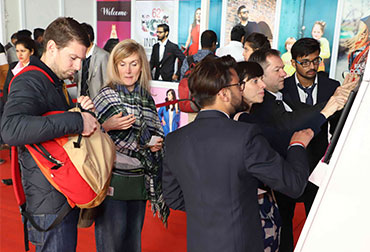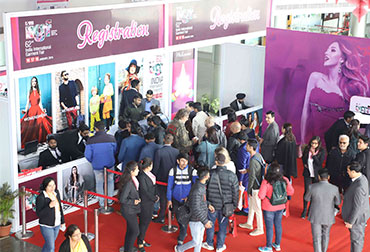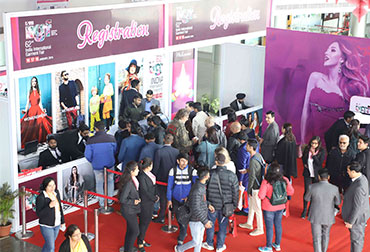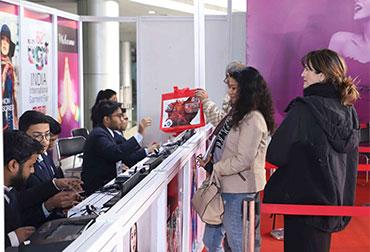 WHY JOIN EXHIBIT
Why you should Join Event
The India International Garment Fair is an ultimate Buyer-Seller platform to meet the sourcing requirements of Apparel and Fashion Accessories.IGFA organizes two events every year in the month of January and June-July in India – in January for the Autumn/Winter Season and in June-July for Spring/Summer Season. We have recently concluded the 68th IIGF held during 7-8-9 February 2023 at India Expo Centre, Greater Noida(City of Apparels). The event was appreciated by the participants and was aimed at helping exporters from India to showcase their latest designs in the apparel & accessories domain.
The next edition, 69th India International Garment Fair is scheduled to be held during 26-27-28 June 2023 at India Expo centre, Greater Noida, India. Importers from all across the world are being invited to participate in this event. The quality exporters from India are expected to participate in the fair to showcase their latest collections to the world for the Spring/Summer 2024 Season.With this event, the buyers get an opportunity to look at quality Apparel/Accessories designs in Womenswear, Menswear, Kidswear & Fashion Accessories from all across India at one place and they can conveniently source appropriate products for their respective markets.Every year buyers from entire global countries visit the fair and do the business worth millions of US dollars.
Read More


500
+
Sourcing
Consultant

BEST DISPLAY AWARD
In order to encourage participants to display their collection in an innovative and beautiful manner, "BEST DISPLAY AWARDS" was given to the participants of 68th IIGF. Dr. Roopali Shukla, Director, Apparel Training and Design Centre and her team was constituted to judge best displayed stalls, who visited all the stalls and finalized the best displayed stalls.

Appended are the criteria/guidelines towards selection of 'Best Displayed' Stalls:-
Overall use of space

30 Points

Thematic Display

10 Points

Innovative use of space

10 Points

Originality of Display

10 Points

Interplay between products & display

10 Points
Learn more
Our Client Say's
See what past attendees have to say about their exciting and memorable experiences at our fair/event, and get ready to join the fun and excitement this year
Fair is excellent. Organizers done excellent job.
It was fantastic experience to attend the fair. We hope good future business with many more suppliers.
This is very important fair for us we got many good suppliers in the exhibition.
Fair attending adds value in business
My first time to IIGF and I was impressed with the professionalism and how smooth and comfortable our stay was.
Thank you very much for your hospitality.
Very Professional exhibition with great Amenities and hospitality.
Interesting companies in the fair and great hospitality during the stay.
Very interesting exhibition. Amazing products made by professionals. Very good organization.
Good show to understand India's Apparel manufacturing capability